The Zen of Maintaining a Meditation Practice


If you've taken one of Nancy's classes before or if you have had any instruction in meditation and would like to meet weekly with a group to help deepen your practice and strengthen your resolve to sit regularly, please join us for this class.
Sitting in silence, walking meditation, mindful listening, spiritual literature, and sharing experience are all part of the course.
Some experience with meditation is recommended. If you are a beginner and would like to participate please call Nancy at 212-866-0730 to discuss options.
Schedule: Mondays, June 3-June 24, 7:30-9:00PM
$100 member; $110 non-member
Location: The JCC in Manhattan, 334 Amsterdam Ave. at 76th St.
Makom Center – 7th Floor
For more information, or to register, please call 646-505-5708 or
click on this link and scroll down to:
The Zen of Maintaining a Meditation Practice
All Day Silent Sit
Sunday, May 19, 2013
9:00AM - 5:00PM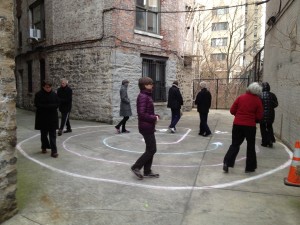 This unique and refreshing day of silence will include:


chanting


sitting meditation


walking meditation


vegetarian lunch served and eaten in silence


Dharma talk


tea, dessert and conversation


Tentative Schedule
8:30-9:00 - Arrival
9:00-9:45 - Introductions; Kinhin; Han; Chanting Service
9:45-10:00 - Walking Meditation
10:00-10:40 - Sitting Meditation
10:40-11:00 - Walking Meditation
11:00-11:40 - Sitting Meditation
11:40-11:55 - Walking Meditation
11:55-12:25 - Sitting Meditation
12:30-1:00 - Light Lunch
1:00-1:30 - Break
1:30-2:10 - Sitting Meditation
2:10-2:25 - Walking Meditation
2:25-3:15 - Dharma Talk
3:15-3:30 - Walking Meditation
3:30-4:00 - Sitting Meditation & Ending (4 Vows & 3 Bows)
4:00-4:30 - Informal Tea and Snacks
4:30-5:00 - Clean-up
5:00 - Departure
Space is limited so please reserve your seat soon by phone 212-866-0730 or
email
Cost: $60
Location: Upper West Side of Manhattan
(exact location will be given upon registration)
Reservations and payment due by March 17
(some scholarship money is available
call 212-866-0730 or
email
Nancy for more information)
Introduction to Meditation:
Creating a Daily Practice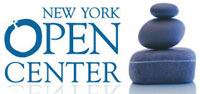 A daily meditation practice is an important key to serenity. In this class, author, teacher and Zen life coach Nancy O'Hara will show us how to establish and maintain a daily practice. Using Zen teachings,
zazen
(sitting in dynamic stillness); and mindfulness (present moment awareness) we will cultivate our practice together and begin to create greater peace and harmony in our lives.
The class will include instruction on how to sit still in the correct posture to help develop concentration and self-discipline; breathing exercises to increase focus, clarity and equanimity; and movement exercises (gentle yoga and walking meditation) to make clear that meditation is not a static activity, but rather a strategy for mindfulness in all situations. Each class will include sitting in silence, mindful listening, reading spiritual literature and sharing experience.
Schedule TBA
Location:
New York Open Center, 22 East 30th Street
Zen Life Coaching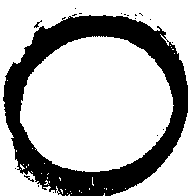 "Better & longer lasting than a massage."
Guidance to help you establish a daily spiritual practice to tame those racing thoughts and keep your life in balance.
Private one-on-one full hour sessions at your convenience.
In person, on the phone or via Skype.
one person                  2-5 people
One hour session................... $150                            $250
Three one-hour sessions....... $375                            $600
Five one-hour sessions.......... $500                           $800
(Sliding scale available for those with limited income.)
Please call or e-mail to confirm schedule, register and get directions.
Prepayment required for all events.
Schedule and fees subject to change.