This is a short story about books, a dream and a contest.
The other morning I was jolted awake at the end of a dream. I was walking into water about calf deep, a sea of some sort in front of me stretched out to the horizon. I was fully clothed and I think I had rubber boots on. But dreams being what they are I am probably making some of this up now for the sake of this story. What I remember clearly was the slow moving, hundred foot high (at least) wave in front of me that hovered above. It was in no rush to complete its journey and neither was I. Mostly what I remember was my awe at the beauty and power of it. I just stood there waiting for it to drop and then I woke up. I wasn't afraid.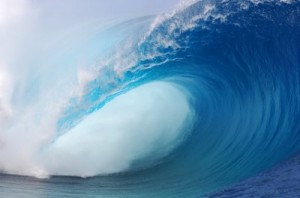 I'm sure a dream analyst would read a lot into this dream. For me it was about the daunting nature of life, the bigness and beauty and terror of it all. And it was about the calm waiting for us at the center if only we can stand or sit still long enough to welcome it.
Buddhism and sitting meditation practice not only saved my life but focused it. Each day it helps me to find my center no matter what the wave in front of me is carrying. My life now is dedicated to helping others find their calm in the midst of their particular chaos. I am a messenger: I coach, I teach, I write books, I do whatever I'm called to do to serve others.
I have had quite a journey in the world of books: first and foremost as a reader – I will probably die with a book in my hands – next as a bookseller, then as an author.
Quite a few years ago the wave in front of me was the ocean of fiction. It is what I mostly read and I had an itch to try my hand at writing some. I chose the mystery genre, thinking that would be the easiest way in. Ha! I also had a mission to not only entertain, but to open new worlds. And the world I wanted to open was the same one I wrote about in my non-fiction work – the power of meditation.
So I wrote about some evil monks and the inner recesses of a Zen Buddhist Monastery. The mainstream publishing world, which was in a major upheaval at the same time, was not interested. The editors who read my first manuscript held to the opinion that bad things don't happen in spiritual communities among monks and Zen Buddhists. They weren't willing to let go of the comforting, conditioned idea that places like monasteries were peaceful, idyllic settings.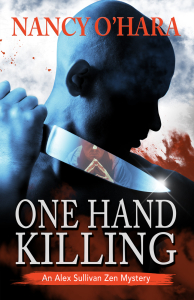 I then stepped deeper into the waters of publishing, moved ever closer to that wave in front of me and became the publisher of two mysteries. That journey is another long story and all I will say now about that is this: there is another wave coming and though I'm not sure what it is yet, it does not include self-publishing. But, hey, you never know.
Now to the juicy part of this story and where you come in.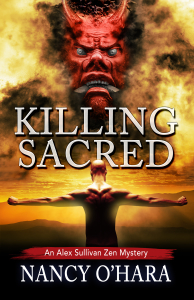 To bring attention to my Zen mystery series I am running a contest to win a Kindle Fire HDX.
Click here for all the details.
I hope you participate and help me end this self-publishing phase with a huge bang. I think this will be the wave crashing down on me and these two books. And perhaps we'll all swim together into bestsellerdom.