I was once nominated for an Oscar!
Well, not a Hollywood Oscar, but a Food Oscar. And to be totally transparent, I wasn't actually nominated, the cookbook, 3 Bowls, that I co-authored with Zen monk Seppo Ed Farrey, was nominated.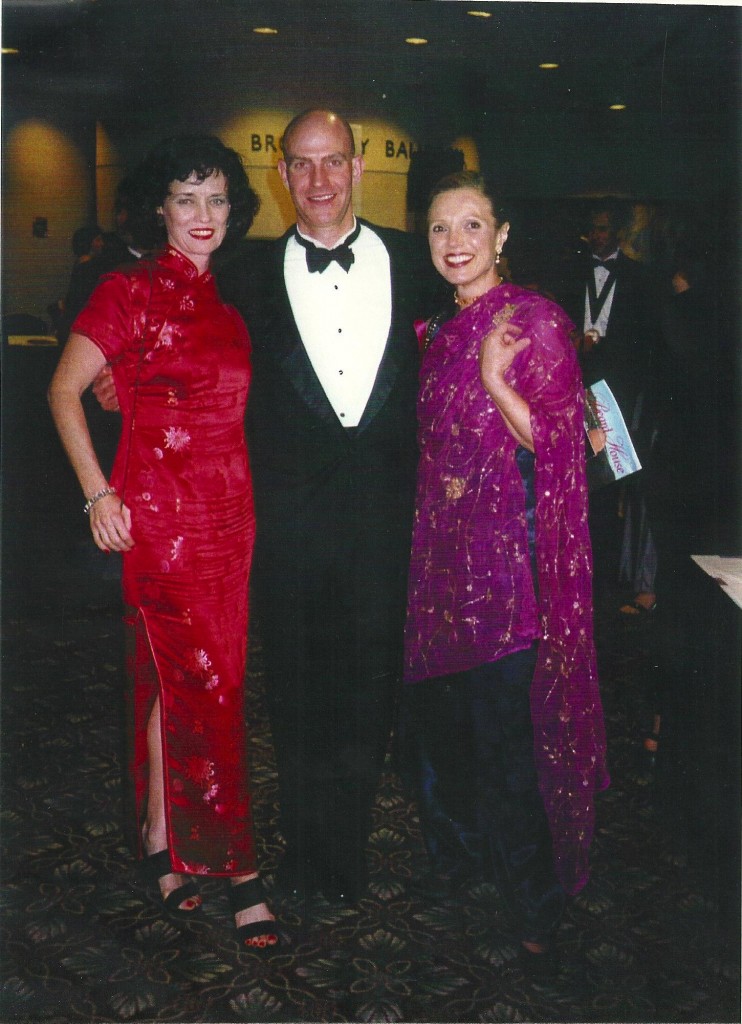 And it was Seppo's amazing recipes that qualified our book to be nominated for the James Beard Foundation Awards that are given annually to the finest chefs, restaurants, authors etc. in the United States.
Seppo and I got all glammed up and went with our literary agent, Sarah Jane Freymann, to the awards ceremony. It felt like going to the Oscars. It was thrilling.
We didn't win, but it didn't matter. Being nominated for best vegetarian cookbook of the year and invited to the foodie-star-studded ceremony was such an honor. We were in great company and, of course, there was lots of food, all of which was divine.
The book that won in our category, The Modern Vegetarian Kitchen by Peter Berley, instantly became one of my favorite cookbooks. I still use it today, in tandem with 3 Bowls. They are my two go-to classics in the kitchen.
I recently made Berley's Sesame Currant Cookies for an all-day-sit and they were such a hit I made them again to have with tea after our latest half-day-sit. Everyone loved them and wanted the recipe. You know you've got a winner if people who don't usually bake ask for the recipe!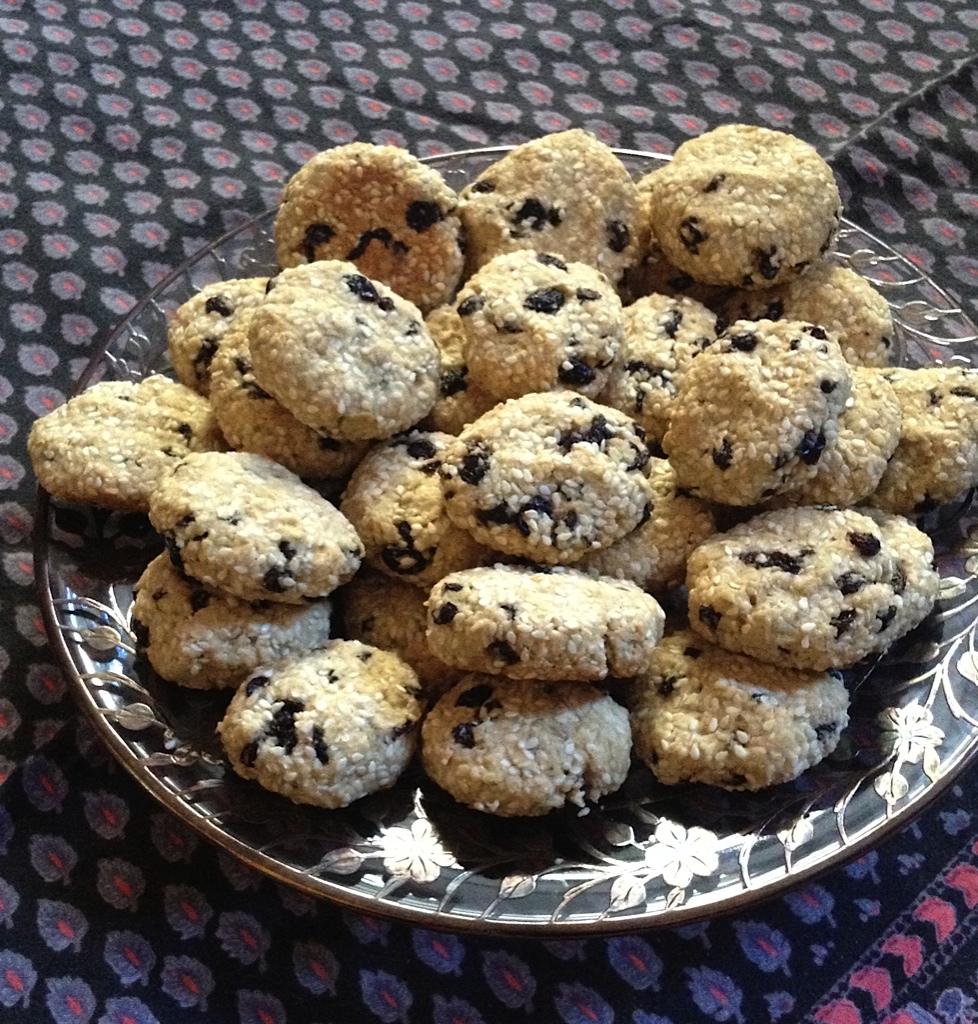 I've made them using just butter, just olive oil or with a mixture of both. Any way you make them, they're quick, easy and delicious. With all the cookies I love to bake, I always make double or triple the recipe, so that I can freeze some and have them around for awhile. These conform to that habit quite nicely.
Try them out, share them with family and friends, and make enough to freeze a few, just so you have a treat ready for your next cup of tea!