When the weather won't let up, stay warm by baking a delicious pumpkin bread! This delicious recipe comes at the perfect time for you to surprise your loved ones this Valentine's Day!
Heat oven to 350º. Lightly oil (or butter) two large loaf pans or three small ones.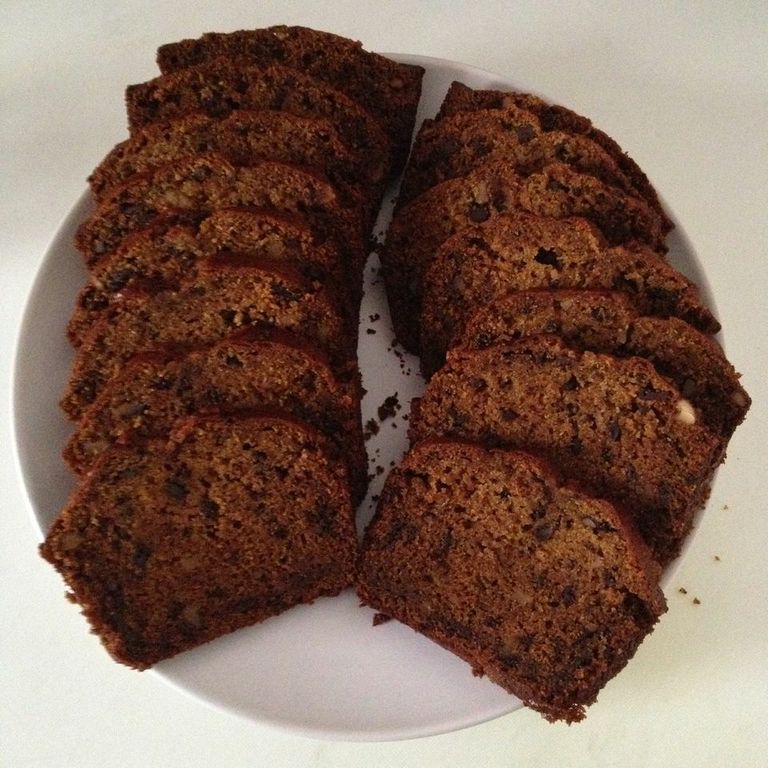 1 cup honey
1 cup maple syrup
3 eggs
1 cup oil
I use a mixture of olive and canola. And if you don't want to use so much oil, substitute some of it with unsweetened applesauce.
1 15oz. can pumpkin
¼ cup water
3 cups whole-wheat pastry flour
1 tsp. nutmeg
1 tsp. cinnamon
3 tsp. baking soda
½ tsp. salt
1 cup nuts or raisins or chocolate chips/chunks.
You can use up to 1½ cups of a combination of these. I usually use a 4 oz Ghirardelli 100% Cacao baking bar and ½ cup walnuts.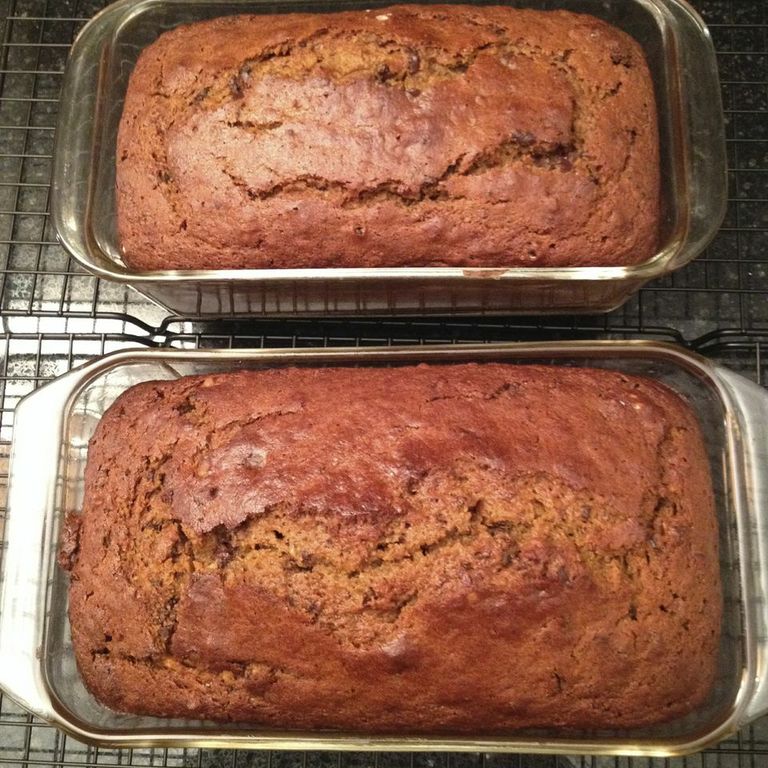 1. In a large bowl, whisk together the honey, maple syrup, eggs, oil, pumpkin, and water.
2. In a separate bowl, sift together the flour, nutmeg, cinnamon, baking soda, and salt.
3. Fold the dry ingredients into the wet with a rubber spatula. Don't over mix. Fold in the nuts and chocolate pieces.
4. Pour the batter into the pans. Bake for about 60 to 70 minutes, until a toothpick inserted into the center comes out dry.
5. Set the pans on a rack to cool for 10-15 minutes, then remove from pans and cool some more.
As with many of the sweets I make and love—with no refined sugars or flours—this can be cut up and frozen so that there's always a treat waiting for you.
Download a printable version of the recipe here: Myochi's Pumpkin Bread