As a treat for my faithful blog readers and e-mail list subscribers, I have a very special code for you to receive a free copy of my latest edition of One Hand Killing.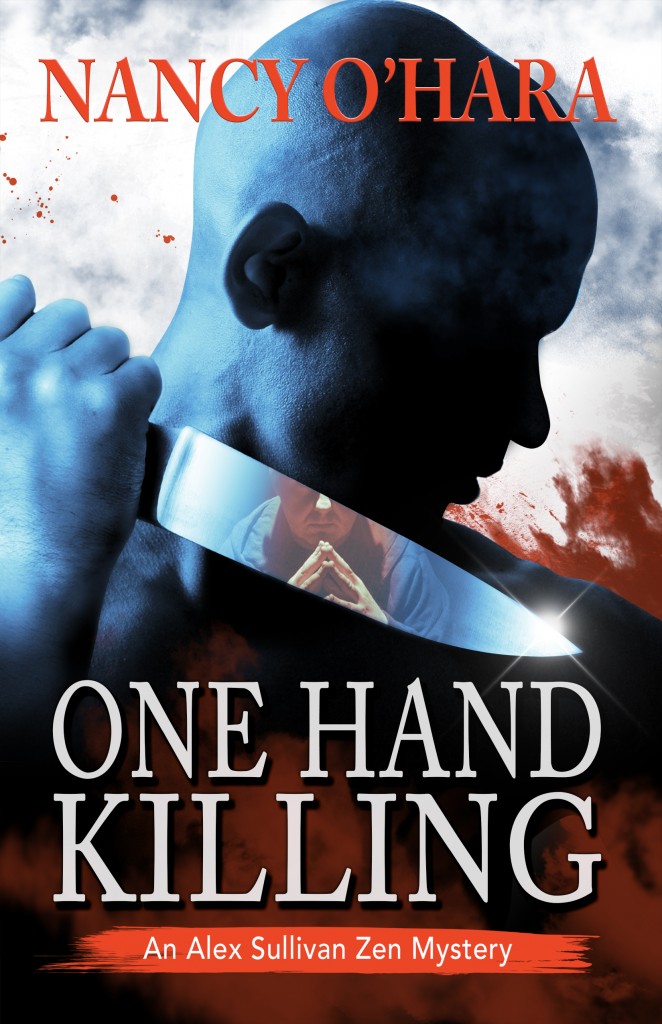 One Hand Killing is my first book in the Alex Sullivan Mystery Series, and I'm pleased to announce, the second edition, Killing Sacred, has already been written, and will be released this year!
Enjoy this prologue from One Hand Killing, and beneath, the code for your free e-book edition!
"The uniforms had already strung the yellow tape. Alex couldn't go past the shoe room into the basement, which included the lounge. Where is everyone? Where the hell is the dead body? And who the fuck is it?
She spotted Muin beyond the barrier and a sigh of relief that it wasn't him swept through her. Their eyes locked. Muin spoke to the guy in blue with a Smith & Wesson 357 strapped to his hips. She was given access. He must have played my detective card. I have to see the body before Wolfe gets here, and he's right on my tail. He'll kick me out, as he should. But this is my place and I have to see it for myself, damn it.
Muin pointed to the boiler room. She made her way through the narrow door and into the small dark space. There the body was elegantly laid out on the floor next to the furnace. In his robes, hands clasped and resting on his belly. With a tree branch between his teeth, as if he'd been hanging on for dear life.
Her detective's mind clicked into high gear. She remembered a koan about a man in a tree. Then she noticed his freshly shaved head. He hadn't been a monk, but everyone knew it had been everything to him. Had Roshi denied him that path forever? Did that have something to do with the returned rakusu and the line from the heart sutra? Didn't Sonja say Roshi had reconsidered? Did he kill himself? The questions came fast and furious, and with them Wolfe.
"Who let you in here?" Wolfe growled.
Alex said nothing as she walked past him and out the door lost in thought. How long has he been there? Was he there this morning when I stood next door in the lounge drinking coffee? Did the noise in the hall last night have anything to do with it? What's with the tree branch?
Alex hadn't had time in the boiler room for her turning-in-place crime scene ritual, so she did it on the other side of the tape. At the end of it she was willing to bet that the basement wasn't the scene of the crime. And that it was murder, not suicide."
One Hand Killing on Smashwords!
Coupon Code: WP57K