I'm about ready to push the button to let the world know that I've published my first novel! Gulp!
Murder in a Zen Buddhist Monastery!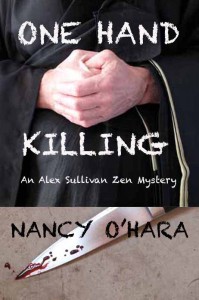 Not much to say except that I hope you love it and can't wait for the second book in the series that I can't wait to get back to writing.
Okay, done! here it is for sale and only $4.99. ($3.99 until 12/30/11 if you use coupon code RL97C at checkout)
After you read it, tell me what you think, here or on Smashwords. Share it on FB, Twitter and anyplace else you socialize and talk about books. I would love the world to meet and love as I do Alex Sullivan, NYPD detective and Zen student.
Happy Reading!