This soup by Seppo was created too late to make our 3 Bowls cookbook, but it's become a favorite of mine especially for large gatherings like Sunday's All Day Sit. It's a comforting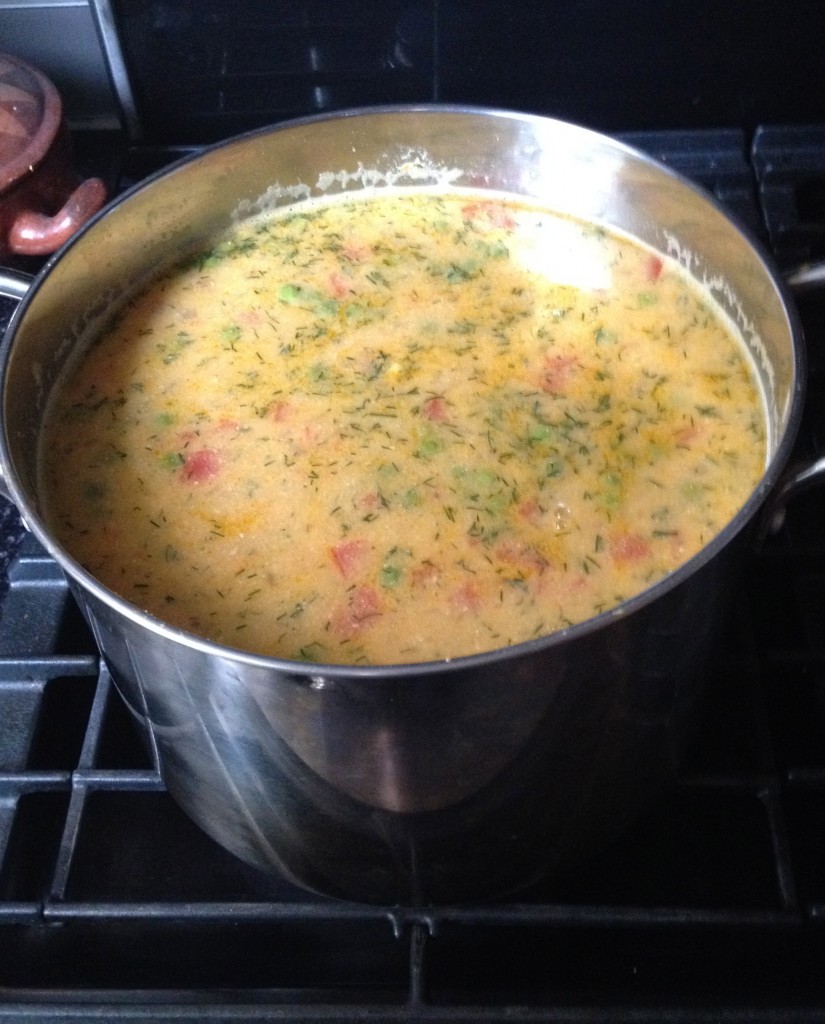 soup for the fall with its array of colors and creamy texture. I usually mix in a bag of frozen green peas along with the corn, organic of course. It's a crowd pleaser.
This week we served it with a salad of greens, radishes and cherry tomatoes tossed with Honey-Dijon Dressing with Lime, and two choices of corn bread (will save those two recipes for another day).
After eating we chant: "Having finished the midday meal, our bodily strength is fully restored…" And with this meal it certainly was. Thank you, Seppo, once again.
Recipes:
Honey-Dijon Dressing with Lime
*Hand-written notes to the left indicate 30 servings, and to the right, for 50 servings.