The Zen Of Building & Maintaining A Meditation Practice


If you've taken one of Nancy's classes before or if you have had any instruction in meditation and would like to meet weekly with a group to help deepen your practice and strengthen your resolve to sit regularly, please join us for this class.
Sitting in silence, walking meditation, mindful listening, spiritual literature, and sharing experience are all part of the course.
Some experience with meditation is recommended. If you are a beginner and would like to participate please call Nancy at 212-866-0730 to discuss options.
Schedule: Mondays, September 23 – October 28 (except Oct 14), 7:30-9:00PM
$100 member; $110 non-member
Location: The JCC in Manhattan, 334 Amsterdam Ave. at 76th St.
Makom Center – 7th Floor
For more information, or to register, please call 646-505-5708 or
click on this link and scroll down to:
The Zen of Building & Maintaining a Meditation Practice
All Day Silent Sit
Sunday, September 22, 2013
9:00AM – 5:00PM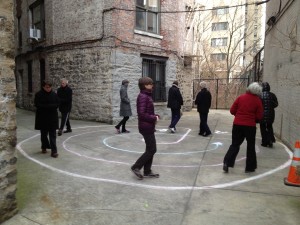 This unique and refreshing day of silence will include:
chanting
sitting meditation
walking meditation
vegetarian lunch served and eaten in silence
Dharma talk
tea, dessert and conversation
Space is limited so please reserve your seat soon by phone 212-866-0730 or email
Cost: $60
Location: Upper West Side of Manhattan
(exact location will be given upon registration)
Reservations and payment due by September 15
(some scholarship money is available
call 212-866-0730 or email Nancy for more information)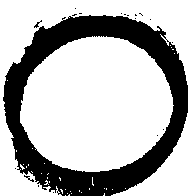 "Better & longer lasting than a massage."
Guidance to help you establish a daily spiritual practice to tame those racing thoughts and keep your life in balance.
Private one-on-one full hour sessions at your convenience.
In person, on the phone or via Skype.
Call or email for fees and availability. (I do offer a sliding scale for those with limited income.)
Imperfect Partners: Making It Work
A Practical Spiritual Approach To Being A Couple
Do you at heart believe that relationships don't work? Do you feel that you are the only one committed to your relationship or that you could do better with someone else? Have you ever thought about what it would be like to be in a relationship with someone like you? In this wonderful experiential workshop, learn that whether you're 19 or 90, it's never too late to make things better!
Join Nancy O'Hara and Michael Levine for this new series.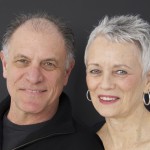 Schedule:
TBA
Location: The JCC in Manhattan
334 Amsterdam Ave. at 76th St.
Makom Center – 7th Floor
For more information, or to register, please call 646-505-5708