There are so many things in my life that I never would have experienced or accomplished without first having the dream. To name just a few: writing books; living alone in Paris for a summer; becoming a life coach and working for myself; creating a loving, lasting, intimate relationship; cycling through Ireland and Mallorca.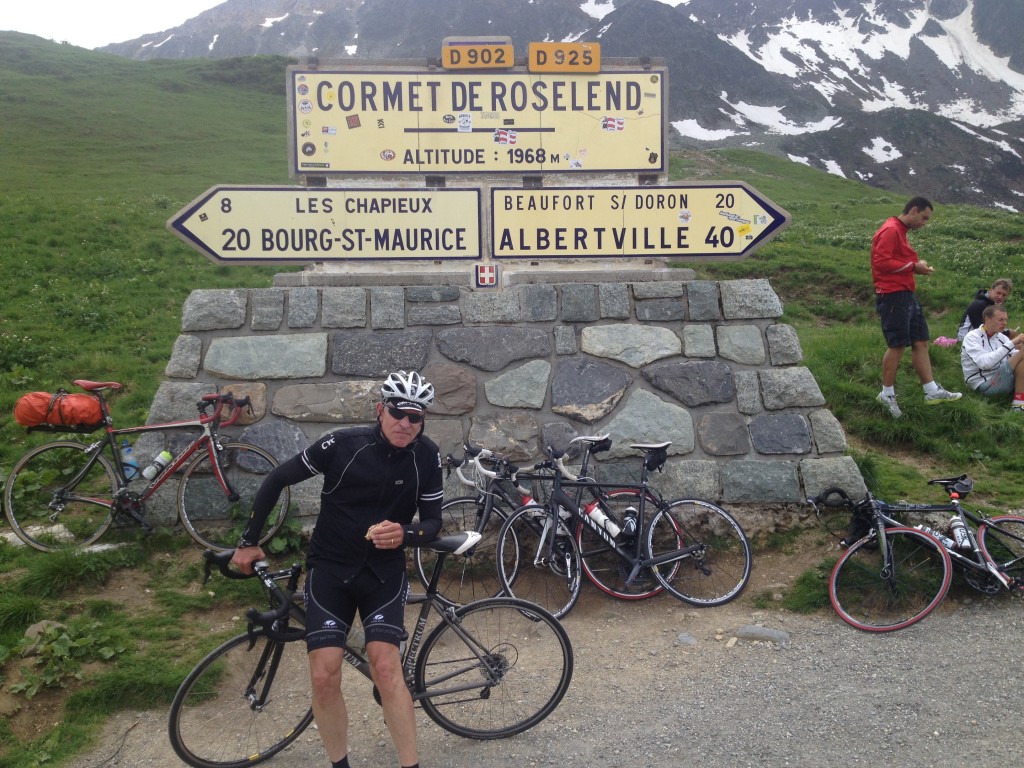 My husband, Michael, just satisfied a lifelong dream of his and as his partner I am so proud and in awe of what he did. Here's a note from him about this and some cool pictures to look at. At 65, he was the oldest guy out there, but not the last one up every mountain!
Michael: Last month I fulfilled a life long dream of cycling some of the iconic mountain passes of the Tour de France. In fact, it was so dreamlike that after getting off the plane in Geneva and traveling up into the snow capped Alps of Switzerland and France, it took nearly a week for the fact that I was actually there to sink in and become real.
I have done some outrageously satisfying adventures in my life that started out as seemingly insurmountable and intimidating challenges, but this trip ranks high as an epic undertaking of an unimaginable accomplishment and completion.
The sheer beauty of the place, and the beauty of the effort was life changing. I am really grateful to Nancy, who also exercised enormous endurance in supporting me while I followed through on this challenge!